DYNAMO TAXI – IT'S COMING  
I am probably a bit biased when it comes to Nissan. I have been the owner of a Nissan Juke for four years and it's the best car I have ever had. I love it (equal with my old E reg Mini, Walnut dash, bucket seats lol) Reliable, comfortable, good tech and all at a reasonable cost. So the DynamoTaxi has always been my first choice, when my TX2 is finally up for the cab graveyard in August.
I booked two train tickets for Coventry, one for me, one for my good friend John (who drives a rental Vito) so we could judge what was on offer. We were met at the station by John Heath, Marketing Development Manager at Dynamo. As John pulled in I was pleasantly surprised by the look of the cab. It's more or less the shame shape as a Vito and looks great in Black but I wouldn't want it in any other colour. The body and electric motor is a Nissan e-NV200. Dynamo are a British company that put in the interior. (They also do work for Land Rover, McClaren etc).
We travelled in the cab, firstly as passengers. There is space for 5 plus luggage with adequate leg room all round, USB point for phone charging, nice easy wipe down seats plus vinyl floor. The only fault in the whole cab really are sliding opening windows on the  passenger doors. They make it look a bit van-like, but only a small fault really, the passenger doors are not electric, they open manually but they are very easy to slide open. It also has passenger panoramic roof. It was a nice comfortable ride as a passenger and as they mostly only spend average 30 mins in a cab, it's fine. The person they had in mind when they designed the interior was the driver and they have done a good job
As a driver I will till you now, you can't fault this cab. Nice comfy, nice width seat, plenty of room, I am 5ft 10in still had loads of leg room. The visibility you have around the cab is fantastic, nice big wing mirrors and even though you have three headrests in the back you can still see out. On your dash you have you have Nissan Connect. For those of you who don't drive a Nissan its basically your built sat-nav, Bluetooth for your phone, climate change controls, Radio etc etc and obviously you have read outs on this for how the battery is performing. It drives fantastic. It's smooth and comfortable, quiet and has a responsive engine motor.
This cab is FULLY electric. It comes with two batteries. A 12v which runs your mobile phone charger, radio, dash-cam (if you have one fitted) etc etc and the 40kw battery which runs the electric motor. It's situated under the passenger floor and comes with a life expectancy of around 8 years, same battery as the Nissan leaf its where the delay in production has been with the cab. The battery has been such a success worldwide Nissan are having trouble getting hold of them. Hopefully, this problem should be cured by summer. You have two charging points at the front. One rapid and one standard (rapid charge socket on a TXE is an optional extra at £360).It comes with warranty of 100k miles although Dynamo are negotiating with Nissan to offer an extension to 150k as an option. Most importantly for me, it's affordable. At £45.k I can pay it off and still have a few years freehold before retirement. For the fuel savings you will make it will pay for itself. A traditional TX diesel will cost about 25p per mile in fuel, a Dynamno when it's charged at home will cost around 3p per mile in electric. Most drivers will not need to a top-up charge during the day but if you do it's just a matter of fitting your shift around this and a 30 min rapid charge and getting used to the technology. If you drive the cab smoothly and not accelerating everywhere (as I have seen some TXE drivers do)the battery lasts longer. Simples. 
In short, this is going to be the most reliable and economical cab this trade has seen. I am confident of that.
As John Heath says, its not for everyone and some drivers may not like the shape, but we have had different versions of the Hackney carriage throughout our history, it doesn't change the driver quality or what we go through to earn our badge. I am not here to tell you what cab to buy. All I will say is, if you are up for a change of vehicle, make sure you test drive this one before you decide.
Dynamo are very conscious that this is a big decision and it's important to Dynamo that all drivers are given the correct facts, to see if it works for them
BE LUCKY
Sarah
If you have any questions or would like to book a test drive please contact John Heath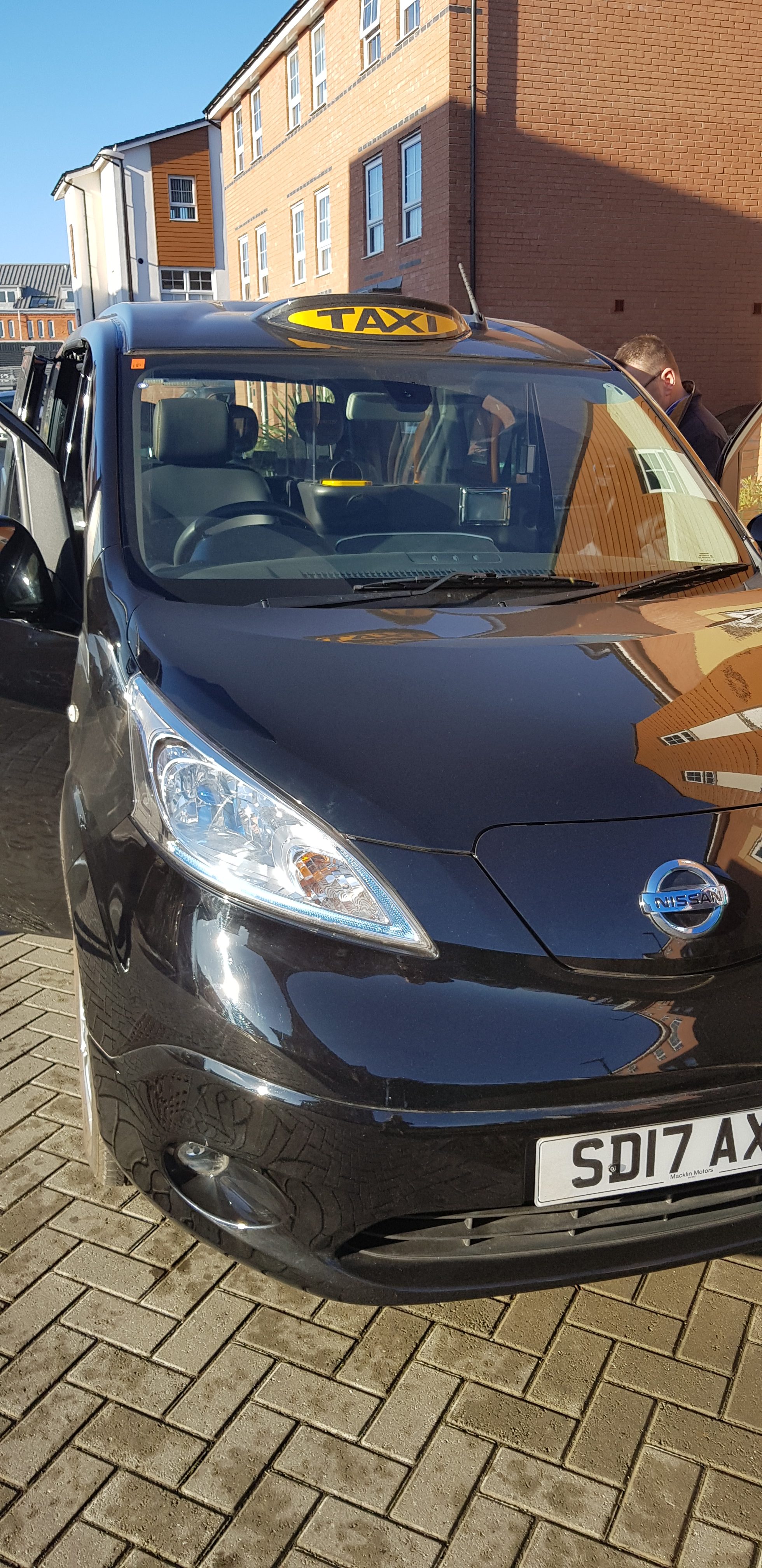 DYNAMO TAXI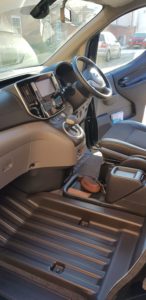 panoramic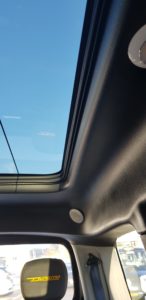 INTERIOR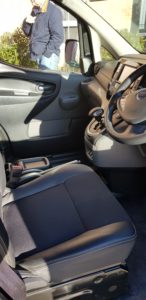 INTERIOR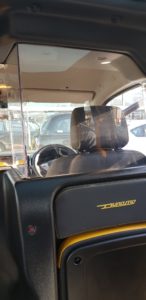 Electric motor bay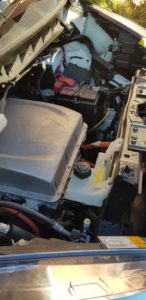 Interior